Most people enjoy playing the lottery as it's a lot of fun and gives everyone the same chance of winning. For the small amount of money that goes in purchasing the lottery ticket, it's possible to win a massive jackpot.
Welcome Bonus Up To ₹30,000
18+ Full T&C's Apply Gamble Responsibly. Always refer to Bonus Terms - www.rgf.org.mt
Welcome Package ₹30,000 Bonus
New Customers Only. 18+. T&Cs Apply.
With the advancement in technology, it's now possible for Indian lottery players to buy tickets for all the biggest lottery draws from across the globe. No longer are the US Powerball and Mega Millions restricted to those within a country's borders as online lottery sites offer players from India the opportunity to play.

In this article, we'll take a look at everything you need to know about online lotteries, from buying tickets online and how you can improve your chances of winning.
History of Lottery
The history of lotteries dates back to the Ancient Chinese Western Han Dynasty, which was a period of time around 200 years before the birth of Christ. People at that time used to play the 'White Pigeon Game' (a form of keno), which got its name due to the fact that birds were used to send the results of these lotteries to far-flung villages.
Lotteries became established in Belgium and the Netherlands during the 15th century. Later on, the practice of lotteries began once again when Milan used them to raise funds for its war against Venice. Earliest records of lotto ticket sales in Rome date back to the reign of Emperor Augustus Caesar who used the money as a way to repair the city.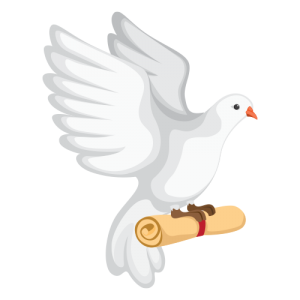 Over the years, the game of lottery has traversed multiple countries and undergone several changes. In India, Kerala became one of the first states to officially start a public lottery with an aim to provide employment and increase the state revenue.
Since then, many other Indian states have started their own state-run lotteries. However, Indian players don't have to limit themselves to the state-run lotteries. With online lottery sites, players can easily try their luck at international lotteries from the comfort of their home.
How to register with an online lottery?
Registering with an online lottery is pretty simple and straightforward. Below is the step-by-step procedure for the same:
First, choose an online lottery site that offers lotteries of your choice.
Then you need to register for an account with the online lottery site. For registration, you'll need to provide basic details like name, age, gender, phone number and email address. Make sure to fill in the correct details to avoid problems in the future.
You'll also need to choose a payment method. Lottery sites that accept Indian players have a wide range of payment options like Neteller, Skrill, PayPal, and more.
Once you've successfully registered, choose the lottery game you wish to play. You then need to select your lucky numbers or let the 'Auto Pick' feature choose them for you.
After this, all you have to do is place a purchase order.
Different types of online lottery games
Here are some of the most popular types of lottery games you can find online: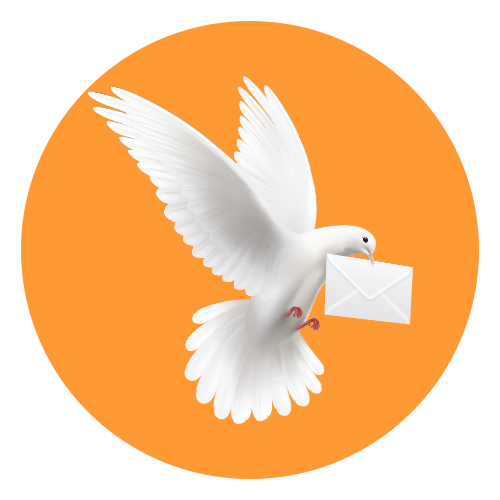 Traditional number lotteries
Many of the world's largest and most popular lotteries come under this category. Here, players are required to pick a set of numbers from a predetermined pool. This includes, for example, the German Lotto (6 out of 49), Mega Millions (5 out of 75), and many more.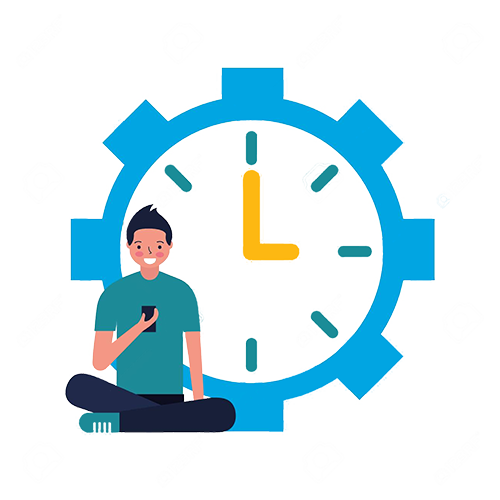 Daily Lotto Draws
For anyone who wants to try their luck at lotteries every day, the good news is that online lottery sites offer daily lottery draws. While the payout of daily lotto draws is not the same as weekly lottery draws, it is definitely worth playing for. Daily lotteries usually use a smaller set of numbers with the players picking three to four numbers for a ticket.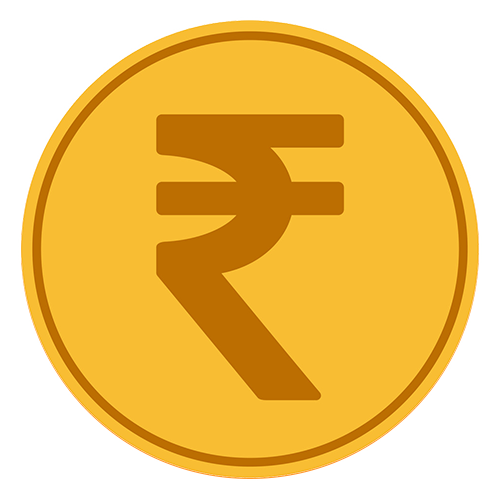 Mini Lottos
As the name suggests, mini lottos are online lotteries that are much smaller than weekly lotteries. The amount you pay for a mini lotto ticket is significantly less, but so is the amount that you win. Mini lottos are offered at almost every online site that accepts Indian players with multiple draws taking place each day.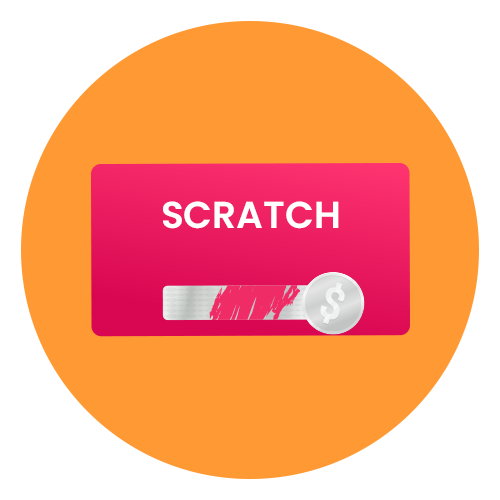 Scratch cards
Scratch cards or scratchers get their name from the traditional lottery tickets where players need to scratch off the surface of the tickets to reveal the numbers. The online version of scratch cards is pretty much the same as their traditional counterparts. Players buy their scratch card online and use the mouse to "scratch-off" the numbers to reveal whether they've won or not.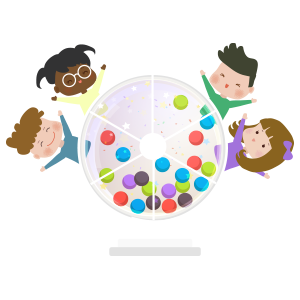 Multi-countries lotteries
Online lotteries like Powerball and Euro Millions span across multiple countries. These are by far the most popular types of online lotteries simply because they feature the largest payout. These lotteries are drawn weekly and come with a prize that can be worth millions.
What are lottery syndicates and how do they work?
Lottery syndicates are definitely more common these days thanks to the advent of online lottery sites. In short, a lottery syndicate is a small group of players who agree to put their money together and buy tickets. In case of a win, the prize money is divided in proportion as per their contribution. A syndicate group is usually made up of friends, families, relatives or even colleagues.
Generally, there is also someone in the group who gets elected as the group leader. Having a leader helps in better coordination and allow all the members of the group to have a single point of contact. Once the money from all the players is grouped together, the leader goes ahead with ticket buying. The leader is also responsible for checking the results regularly and announcing it within the group.
Benefits of playing lotteries online
Playing lotteries online comes with a whole host of advantages. Here are some of them: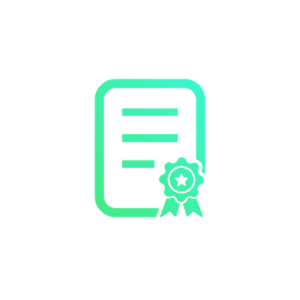 Licensed and regulated
All online lottery sites who have a license from reputable gambling authorities are subject to strict gambling laws and compliance regulations to ensure fair play. If a player registers a win, they must pay out to avoid getting delicensed. In other words, your money is in safe hands with licensed online lottery sites.
Complete security of your tickets
When you buy a physical lottery ticket, you're advised to keep it safe as you need to show it in case of a win. However, in case of online tickets, they're safely tucked away in your online lottery site account.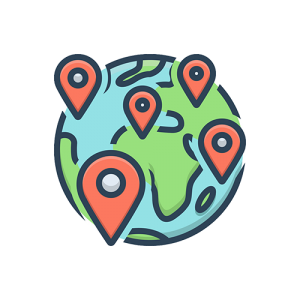 Play anywhere, anytime
One of the best parts of online lotteries is that you can play them whenever and wherever you want. There's nothing better than taking your laptop and start playing from the comfort of your home. Or using your smartphone or tablet to play them on the move.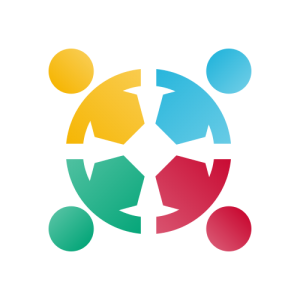 Wide variety of lotteries
If you stick to playing traditional paper lotteries, you'll lose out the benefit of playing lotteries from all across the globe. On the other hand, you have a plethora of options available when you choose to play lotteries online. Also, online lotteries allow players to experience multiple formats of the game.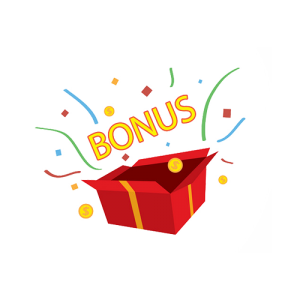 Bonuses and promotions
In an attempt to attract new players, online lottery sites offer various lucrative bonuses, free spins and other promotions from time to time.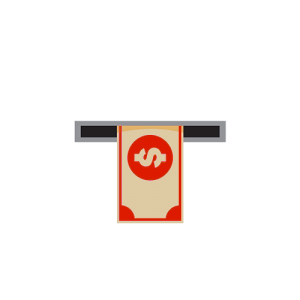 Fast withdrawal
In case of a win, you'll immediately be notified by online lotto sites. Thereon, withdrawing is quite easy because online lottery sites that accept Indian players also support a variety of most common payment methods in the country.
Lottery payouts
It goes without saying that everyone who has ever brought an online lottery ticket has probably dreamed of winning the jackpot prize. However, very few people actually know how the jackpot prize is awarded. When it comes to the biggest lotteries, jackpot winners can select from one of these two options:
Lump-sum
After winning a multi-crore prize, players can opt to win the jackpot money in a lump sum. This is a one-time payment that is made after all the required taxes are paid. You can expect to receive around 30-60% of the advertised lottery jackpot if you opt for a lump sum, though it depends on the lottery and on the local regulations within the state.
Annuity
The second option for players is to get the jackpot prize in annual instalments. For large jackpot prizes, this can take between 20 to 30 years. The advantage of opting for annuities is that you're basically guaranteed a large income for the new few years or even decades. Also, you end up getting more in total.
Popular international lottery games in India
Here are some of the most popular international lottery games to play in India: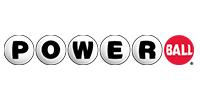 Powerball
Powerball is an American lottery game offered by 45 US states, including the District of Columbia, Puerto Rico and the U.S Virgin Islands.
Originally known as Lotto America, the Powerball lottery was first drawn in the year 1988. Afterwards, in 1992, the name and the game format of the lottery changed, making Powerball the first lottery game to use two drums to draw winners. In Powerball, one drum is used for the white balls and one for the red "Powerball, which gives the lottery its name.
In Powerball, you need to select five numbers from 1 to 69 for the white balls. Then you must select one number from 1 to 36 for the red Powerball. As a player, you can opt to choose your lucky numbers on the payslip or let the lottery terminal randomly pick them for you. One of the best parts of Powerball is that the jackpot grows until it's won. Also, players win a prize by matching one of the 9 Ways to Win.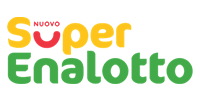 SuperEnalotto
December 3, 1997. This is when the SuperEnalotto lottery was first drawn. SuperEnalotto was initially played in Italy but after gaining popularity is spread throughout Europe and finally the rest of the world.
As with other lotteries, players need to choose a combination of numbers to play – 6 numbers from 1 to 90. This lottery comes with two additional features – the Jolly and Superstar number. The Superstar number is an extra number that can be picked at an additional cost and it allows you to increase your winnings by up to 100 times. Furthermore, you'll still win a prize if you manage to get only the Superstar number. On the other hand, the jolly number comes with its own prize level – the Jolly Number plus 5 numbers.
Besides these, Indian players can also try their luck at various other international lotteries like EuroJackpot, La Primitiva, El Gordo, Bonolto, and many more.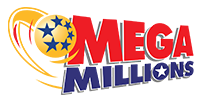 Mega Millions
Mega Millions is one of America's two big jackpot games that traces its roots back to 1996 when it first happened. This lottery is quite popular for its high jackpot prize, which can go up to Rs. 600 crores! The jackpot prize goes such high because players from all around the world can participate in the Mega Millions draw.
To play Mega Millions, players need to pick six numbers from two separate pools of numbers – five different numbers from 1 to 70 (the white balls) and one number from 1 to 25 (the gold Mega Balls). Players can win the jackpot by matching all six numbers in a drawing. There are a total of nine ways to win a prize in Mega Millions.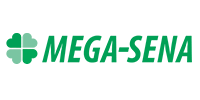 Mega Sena
Started in 1996, Mega Sena is the biggest lottery game in Brazil. The lottery is run by Caixa Economica Federal Bank, which has been running federal lottery games for quite a while now, so Mega Sena players get a smooth and entertaining gaming experience.
The Mega Sena game itself involves selecting 6 numbers from the range 01 to 60. The first digit can be anything from 0 to 5 and the second digit anything from 0 to 9. If 00 is drawn then it's automatically counted as the number 60. This approach to drawing numbers in Mega Sena results in six unique two-digit numbers being generated. As with other popular lotteries, players matching all the six numbers win the jackpot.

EuroMillions
Launched in the year 2004, EuroMillions is a transnational lottery that was first popular with players from the UK, Spain and France. Today, 9 European countries participate in the lottery.
To date, the lottery has gone through several changes in its format and the rules that control the game. In essence, you need to pick 5 lucky numbers from 1-50 and 2 Lucky Stars from 1-12. You can also try the Lucky Dip feature for randomly selected numbers. With EuroMillions, you can play up to 7 lines of numbers and buy up to 10 play slips at a time.
The minimum advertised jackpot for this lottery stands at Rs. 120 crores. On the other hand, the maximum jackpot can go all the way up to €190 million.
A quick guide to government lottery in India
The Government lottery in India has a long history. It all started in the year 1967 when all private lotteries were banned in the country and full authority was given to the individual states. Since then, they have provided a great source of income for state governments.
The winning numbers for national lottery games are drawn by each government with state lotto officials present guaranteeing a fair draw. These lotteries generally offer two types of draws – regular draws and bumper draw.
Weekly Draws – Weekly draws are lottery games that are played weekly and offer jackpot prizes in the tens of lakh. The ticket amount for these draws is quite cheap and some can even cost as little as Rs. 2.
Bumper draws – Bumper lotteries are the biggest government lottery games available in India. These draws are quite popular among lottery players because they often come in combination with some celebration in the state that offers them and their jackpot prize can go as high as Rs. 10 crores!
Kerala State Lottery
Kerala was one of the first states to officially start a public state lottery. Today, the Kerala state lottery happens to be the one that pushes most innovation and earns most money.
The tickets for this lotto can be purchased all throughout Kerala and you can even become a vendor yourself. Many of the government lotteries in Kerala fund various welfare programs in the state.
Below is the table that lists the bumper draws offered by the Kerala state.
| | | |
| --- | --- | --- |
| Lottery | Draw Month | Jackpot in Rs |
| Christmas New Year Bumper | January | 6 Crore |
| Summer Bumper | March | 4 Crore |
| Vishu Bumper | May | 5 Crore |
| Monsoon Bumper | July | 2 Crore |
| Thiruvonam Bumper | September | 10 Crore |
| Pooja Bumper | November | 4 Crore |
Lottery Sambad
Lottery Sambad is the most played lottery game in India. It can be played thrice every day of the week – once in the morning, once in the afternoon and once in the evening.
The morning draw happens at 11:55 AM and the evening draw at 8:00 PM in Nagaland. The afternoon draw is held at 4:00 PM in West Bengal.
The ticket for this government lottery can be purchased for Rs.6 and you can win up to Rs.31 lakhs.
The Lottery Sambad game is offered in:
Assam (Dispur)
Arunachal Pradesh (Itanagar)
Kerala (Thiruvananthapuram)
Goa (Panaji)
Madhya Pradesh
Maharashtra (Mumbai)
Manipur (Imphal)
Mizoram (Aizawl)
Nagaland (Kohima)
Punjab (Chandigarh)
Sikkim (Gangtok)
West Bengal
The legality of online lottery in India


The legal situation surrounding online lotteries in the country is quite complicated. Purchasing online lottery tickets in India is not illegal but it's not legal either.
Sounds confusing, right?
This is because the laws that govern lottery in India and its states are outdated. They were all made before the advent of the internet and therefore, are hard to interpret for the online platform.
The Indian laws prohibit operating private lotteries in the country but this doesn't apply to international lottery sites because they're based outside India and are licensed by the country in which they're located.
In which state's lottery is legal?
The Lottery Regulations Act 1998 sets more rules on how each Indian state can set up their own games and dictate their own lotto laws. As a result, lottery players can enjoy both national lotto games and legal online lottery in 13 Indian states. These states include – Arunachal Pradesh, Assam, Goa, Kerala, Madhya Pradesh, Maharashtra, Manipur, Meghalaya, Mizoram, Nagaland, Punjab, Sikkim and West Bengal.
If you want to play the lottery from a state which hasn't legalized it, you can do so by registering with international lotto sites. As these sites are based overseas, they're not subject to Indian gambling laws. So, you can easily and safely create an account, buy lottery tickets and claim your winnings without having any legal troubles. The most popular foreign lottery sites in India are Lotto247, Lotto Agent, TheLotter and PlayHugeLottos.
Tips and tricks to improve your chances of winning at online lottery
The lottery could be a game that entirely depends on luck. But with the best tips, it's possible for you to improve your chances of winning. Here are some tips and tricks that can help you with the game:
Know everything about the game
When playing any lottery online, it's important for you to get the best information about it. This includes the playing rules, the draw time, the payout rules, and so on.
Buy more tickets
This is quite obvious. If the chances of winning a lottery are one in a million, then buying two tickets makes it one half in a million, buying four makes it one in 250,000, and so on.
Form a pool
It makes sense to have a lottery co-op with your friends and colleagues and buy tickets from a lottery pool. This allows you to buy more tickets and also improves your chances of winning.
Manage your bankroll wisely
When playing lotteries online, it's important for you to have a proper bankroll management strategy. Always play within your limits and never buy tickets with money that is intended for other purposes.
Online lottery FAQs